Breast Massage
Something to think about...
Whoa...…! Why?
People view breasts in various ways. Popular culture and society can apply positve or negative references with regards to womens breasts. Sexuality and our emotional experience with sex also define breasts personally, as well as cancer, masectomies, size, shape, age....
All this overlooks the fact that breasts are body tissues with specific health needs.
Breasts are often compressed within tight clothing. This inhibits blood and lymph flow. Breasts lack muscle tissue which also stagnates tissue through lack of movement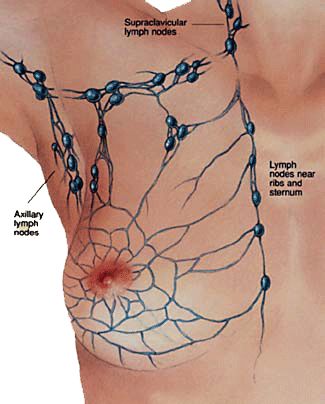 Download my brochure for more information or to share: /lilymeyerrmt/doc/breastbro.pdf
Massage therapy is a gentle and effective way to promote breast health and relieve symptoms of discomfort and ambivalence.
Indications for breast massage
congestion/swelling

pregnancy, breastfeeding, weaning

premenstrual and menopaiusal tenderness

pain

injuries

post-surgical symptoms

discomfort from cancer treatments

feeling of complete or whole body massage

monitoring breasts tissue

even emotional
If you are considering breast massage, make sure you have all your questions answered and a clear idea of the process.
Breasts are never fully exposed during treatment.
Related Links:
http://www.massagetherapy.com/articles/index.php/article_id/547/Breast-Wellness